In 2020, educators became experts on new teaching styles they never thought they'd have to do. Distance and hybrid learning was introduced to keep both students and teachers safe. So far, 2021 has seen similar trends. After a year of online, hybrid, and in-person schooling many educators are still looking for ways to keep STEM hands-on at home.
As teachers know, hands-on is the best method of instruction for students learning about science, technology, engineering, and math. Since students have been removed from the classroom, it has been more challenging for educators to engage them in inquiry- and problem-based science and math classes virtually. To help bring hands-on back into learning, we've developed individual STEM kits! They are designed to support students both at home and in the classroom. We're excited to introduce our My STEM Supplies Packs which range in STEM topic areas and give students access to the tools and supplies they need to engage in kinesthetic, hands-on learning, no matter where learning is happening.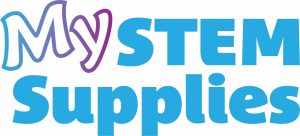 What is My STEM Supplies?
My STEM Supplies Packs were designed to include the tools students may not have access to at home. In the classroom, students can readily access tools like scissors, rulers, and learning manipulatives, but at home, it is challenging to know what students have access to. To help prevent learning loss in STEM topics and hands-on experience to STEM concepts, we have included individual supplies for students, easily stored in a backpack for transport from the home learning environment to the classroom.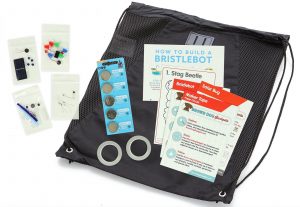 What topic areas does My STEM Supplies cover?
There are seven different My STEM Supplies Packs that cover five top STEM topic areas: STEM, STEAM, Makerspace (basic and deluxe), Circuits (basic and deluxe), and Math. For example, within the Deluxe Makerspace Pack, students are provided their own set of tools like scissors, a pair of safety glasses, a cardboard cutter, a set of markers, and a ruler. They're also given a set of cardboard connectors, makerspace idea cards, balloons, construction paper, tape, and pipe cleaners.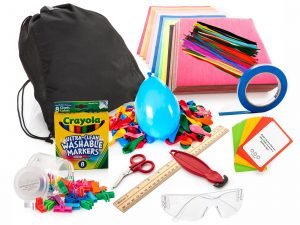 How can I use My STEM Supplies Packs for in-person, distance, or hybrid learning?
By supplying each student with the same pack, you can bring equitability back into STEM teaching. You will know that every student has access to the same tools and supplies. This creates an opportunity to build STEM lessons plans that can be done by everyone.
We also know that when we all return to the classroom, things won't immediately go back to normal. We expect that students will still need to practice social distancing and not engage in group work for a while. My STEM Supplies can easily be transported from home to the classroom with the included backpack. This means that students can hold their own individual supplies to reduce cross-sharing and keep them safe.
We all hope we can return to "normal" in 2021. In the meantime, we want to do everything we can to not only keep students safe, but also, to engage them in hands-on STEM learning. Interested in providing My STEM Supplies Pack to your students? View our available kits here.