As online learning continues, it is difficult to know what is working and what isn't. It's hard to sort out what has or has not already been said, but I will try to give some ideas on what has really helped me through this transition. If you haven't done so already, you can read part one of this series here.
Student and Teacher Mental Health
One of the most difficult things about being stuck inside, is how to manage mental health. There are lots of online therapy apps that can be helpful for teachers and students who need access to mental health services. One thing that I've found very helpful is creating and maintaining a schedule. There are some incredible ways to do so, but my favorite tools are Passion Planner and Planboard.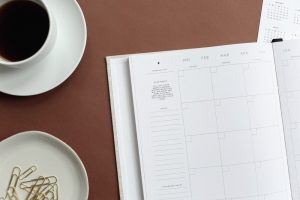 Passion Planner
Passion Planner is a physical paper planner that will "help you simplify your life and focus on what really matters." This is what I use for both my personal and professional life to help me prioritize daily, weekly, and monthly goals. They also offer free online downloads if you are unable to purchase the planner, and a "get one give one" plan where those who are able can pay it forward.
Planboard
Planboard is an online lesson planning tool that functions as a calendar as well. I've adjusted mine to help me determine what I want my students to learn weekly, and what I need to focus on during the week. They have a sticky note feature on the side of the daily view which I use often to remind myself what I have yet to finish. I have also had incredible experiences using their live support. They have responded within seconds to help with everything from logistical questions to suggestions for app improvement.
Essential STEM Online Tools
Here are some essential pieces of online tech that can be vital to not only teaching, but to student comprehension during this time.
EdPuzzle
I cannot recommend EdPuzzle enough for online learning. Videos are vital for online learning, and EdPuzzle allows teachers to ask questions, and track which students have watched the video. My school reached out to our EdPuzzle representative and they were willing to upgrade my whole school to pro membership status during the COVID-19 pandemic for online learning. This means we all have unlimited storage on our EdPuzzle library. It is certainly worth reaching out to them to see if this is possible for your school as well. You can even search within your own school to see what other teachers have posted. This is how I found a great video with questions from a biology teacher about how viruses spread.

Loom
Loom is a screen recording program that is ridiculously easy to use. They are also offering free services and increased storage as a response to COVID-19. It is a quick way to show students how to access a piece of technology with which they are struggling.
Tik-Tok
I know, I know, just hear me out. My high school students spend 80% of their day on the Tik-Tok app. If I can re-route them to physics while they're on there, or make them content creators instead of consumers, I feel victorious. While I've heard this as an idea, I see very few STEM teachers taking advantage of this opportunity. Try it out! Have students send you short videos instead of filling out a form or document. Assign it as extra credit or hold a competition. Anything we can do as educators to engage our students actively in STEM during this time is a huge win.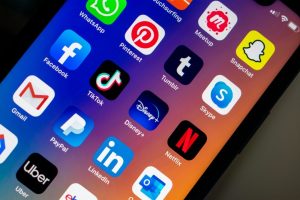 At the end of the day, creativity and passion are going to be what really matters. One of my students sent me a message recently that said, "Thank you for doing your best. It shows, and not everyone is trying like you are." It meant everything to me. I see a ton of "Pinterest-worthy" online learning experiences every day, and I will never be able to keep up. Stop comparing your online classroom to anyone else's, and just do what you can do in this moment right now. Your students will thank you. Remember, you've got this!