Recently while scrolling on Twitter, I saw a Tweet asking teachers what might change as a result of the shifts toward distance learning over the past month. There were many ideas. What stood out the most to me was several teachers believing schools will now be forced to embrace technology they were reluctant to integrate before. Certainly, school looks different right now as students and teachers take to Zoom instead of classrooms, but will this really mean even more technology in the 2020-2021 school year?
Connecting Online
I'm not sure where we'd be right now in education without technology. All states at this point have closed their doors at least temporarily, and some states have gone so far as to keep them closed for the rest of the school year. Obviously, these were not decisions taken lightly and districts are looking at the best ways to protect students and teachers. Luckily, with advances in educational technology, closed doors don't have to mean an end to learning.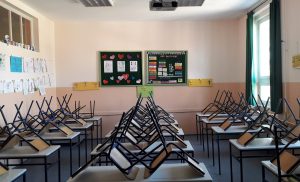 From Google Classroom to Seesaw and everything in between, it's never been easier to connect remotely in education. Students can submit assignments, watch a lecture, and communicate with classmates, all from the comfort of their own homes. If we've proved anything during this unprecedented time, it's that it is possible to use technology to engage with students from afar. There's undoubtedly been a learning curve, but slowly this has become the new normal, and there's more resources available than ever before to help teachers connect with their classes.
If You Give a Student a Device…
But what does all of this mean for the next school year? Probably, a bigger emphasis and investment on technology. As a kid, my favorite book was "If You Give a Mouse a Cookie" and I think we'll see a similar trend here. If you're unfamiliar with this book, the premise is simple: if you give a mouse a cookie, he's probably going to ask for some milk. If you give students a platform to learn digitally, then you'll need to buy Chromebooks, tablets, or internet hotspots. We didn't see this pandemic coming and we may not know what will happen next but investing in technology will be a safe bet for whatever comes.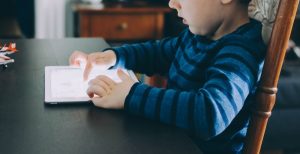 To help guarantee that all students have the same learning opportunities should something like this ever happen again, we need to be able to provide them with the same access to resources. If every student had been given a Chromebook before schools shut down, wouldn't that have helped us all connect a little bit easier on day one of distance learning? The same idea goes for internet hotspots, and some districts are now finding themselves providing internet access to whole towns so students can get online.
Integrating Even More Technology
Next fall, this may seem more like business as usual. Since we've all had to become experts quickly, we would all be a lot more prepared if we needed to do this again. And if schools do intend on investing in technology so students could learn remotely, they would also open the door for more opportunities in STEM learning. If a school becomes 1-to-1, it would pave the way for robotics, 3D printing, computer programming, and more 21st century skills. Remember that mouse and his cookie?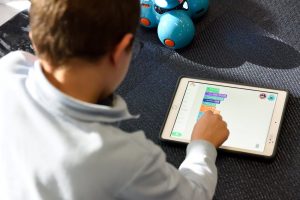 While it can seem so challenging right now to juggle distance learning, it will get easier. You're proving every day that there is value in technology in the classroom. Down the road, this may mean more support for attending technology education conferences like ISTE, more funding for robotics in your classroom, and more buy-in from parents to try new software at home. There's a silver lining for every dark cloud, and hopefully, these events shed light on the amazing way we can use technology in, and out of, the classroom.
If you're still looking for help adjusting to distance learning, check out these wonderful blog articles about integrating technology at home:
Online Learning During COVID-19: Part 1
Online Learning During COVID-19: Part 2
3 Tech Tools for Your Classroom