As 2019 rolls to a stop and we embark on not only a new year but a new decade, I look back on fond memories and difficult situations. This year has changed me, profoundly, as I assume it would change anyone. As the teacher of the year, I have represented my state of Texas, but maybe more importantly, I have represented STEM. This was pivotal. The last few years have seen an explosive growth in STEM education, STEAM introduction, and a variety of offshoots that are turning the education world on its head. I would like to reflect on what I have learned and where I believe things are going.
A Growth in STEM Educators
Although I am a STEM educator, I was not the only one among my 2019 cohort from across the country. There were a minimum of 6 of us that were specifically identified as "STEM". Along with me, there were other teachers that teach subject matter including STEM processes. To me, this is exciting and shows how growth in the STEM field of teaching is not limited to my neck of the woods.
As recently as five years ago you could have singled me out in a large room of science teachers. I could be one of a handful that engaged students with STEM ideas and concepts. Now the landscape is full of teachers committing to including STEM. There's even entire STEM schools and teaching STEM as a yearlong course. STEM is a household name and teachers are adapting it more and more every year.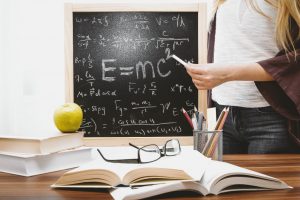 New Ways to Integrate STEM
Teachers are also finding unique ways to bring STEM into their classrooms. Part of what I assumed made the program at my school unique was our relationship with a local university. That relationship has produced some great STEM experiences for our students. However, I had the pleasure of meeting another teacher in the Waco area who also works with colleagues from Baylor University. Connecting with outside entities invites a new level of engagement among students. While visiting classes in west Texas, teachers were also creatively using STEM equipment, from 3-D printers and Tinkercad, to build a custom-made AR sandbox. Students at these schools were leading the way in terms of what they were making and how they were including content they needed to learn.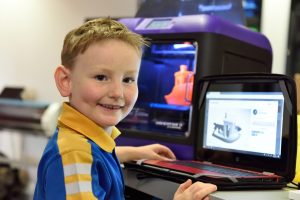 The Future of STEM Education
So, what does the future look like for STEM education? With the expansion of STEM into STEAM, there is an increased perception that the processes underlying STEM education can be utilized in countless other non-STEM classes. Schools are being built with STEM as the core of the learning. They are also weaving STEM curriculum into other classes like English and Social Studies. With the advent of cheaper technology, other non-academic subjects like athletics and fine arts (specifically music) are increasingly influenced by STEM. Completely STEM-based schools will produce graduates with a unique set of skills, ready to tackle large problems that the future will require.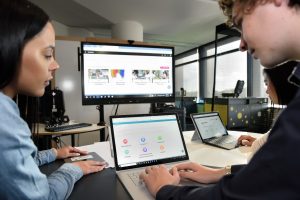 I have enjoyed my time as teacher of the year, mostly because of the great educators! Especially STEM educators that I have had the privilege of meeting. As the landscape of education continues to change, I look forward to a bright future that STEM will play. I also hope to make an impact by helping others build unique and engaging STEM programs.