In 2020, educators faced a lot of challenges providing hands-on STEM education to students. To help with that adaptation educators were presented with federal funding. If you are unsure of the requirements for uses on CARES & CRSSA funding,
learn more here.
If you have federal funding available but are unsure where to start, below are three great ways to put your funding to good use!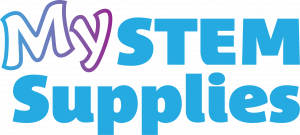 My STEM Supplies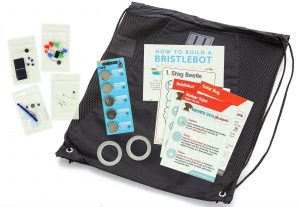 Designed to bring back hands-on learning and support any teaching environment My STEM Supplies introduces individual STEM packs. The packs range in STEM topic areas and give students access to the tools and supplies they need to engage in kinesthetic, hands-on learning, no matter where learning is happening.
To help prevent learning loss in STEM topics and hands-on experience to STEM concepts, we have included individual supplies for students, easily stored in a backpack for transport from the home learning environment to the classroom.  This means that students can hold their own individual supplies to reduce cross-sharing and keep them safe. There are seven different My STEM Supplies Packs that cover five top STEM topic areas: STEM, STEAM, Makerspace (basic and deluxe), Circuits (basic and deluxe), and Math.

Start2STEM
Start2STEM is a program developed for STEM educators by STEM educators. This program is intended to bring hands-on learning back into STEM, with a focus on students learning through doing. There are three parts to Start2STEM: quality equipment, a comprehensive curriculum manual, and professional development training.
Each part of the program was developed to help teachers from beginning to end when implementing STEM into their curriculum. Whether you're new to STEM or are a veteran, these kits are intended to help educators teach STEM in an engaging, hands-on way that focuses on real-world applications of STEM fields.
Product Checklist
Need some product recommendations for federal funding dollars? Check out our comprehensive product checklist broken down by category.
Check out these resources to learn more:
Understanding Federal Funding: CARES & CRRSA