Try out these fun, flower-centric worksheets for summer! Best for students in Kindergarten through 2nd Grade.
Flower Geometry
Test your students shape recognition! This worksheet can be used as a station or stand alone activity.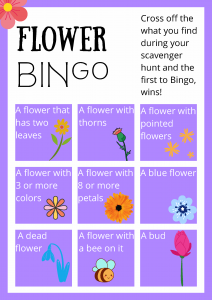 Flower Bingo
Take learning outside with this simple flower bingo activity! Instruct students to cross off the flowers that they find, the first to get three in a row wins!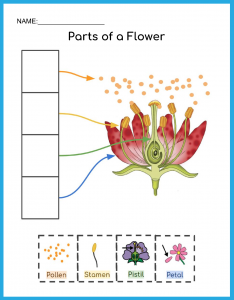 Parts of a Flower
Use this as an  introductory worksheet to teach your students the basic parts of a flower.
Download Worksheet