That time of year is upon us again! The one where holiday music rings out from every store, and holiday decorations line the shelves. And, of course, our local grocer has started selling egg nog. To get into the holiday spirit, I thought I would scour my brain to create some engaging ideas for your STEM students to tackle this holiday season.
Delivery Optimization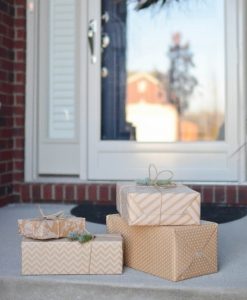 Did you know that FedEx, UPS, and USPS have a problem they have been trying to solve for decades now? Simply put: what is the fastest route to take when delivering packages while also saving time and fuel? Don't have a clue? Think Santa does? Have your students generate solutions to finding Santa the fastest and most resource-consciences route.
This is scalable to all grade levels, simply change the scope of the route (i.e. fastest route between all countries, or all states, or all cities in a state, or all houses in your neighborhood). Who knows, perhaps this will lead one of your students to solve the issue for major US postal services.
Hitting the Slopes
During this time of year, many of my friends hit the slopes for skiing and snowboarding. I love these events myself, albeit that I am 16 hours from the nearest ski resort! Have students create a large US map or an interactive Google map to locate the greatest snow packs.
Large snow packs usually mean good winter sports, but also play a vital role in the spring when they melt and become a valuable source of freshwater. Have students take it one step further and try to determine off the data they collect for the 19-20' winter which locations will have large runoff/possible flooding.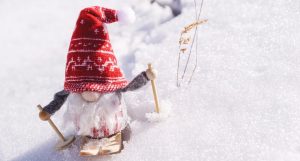 What's for Dinner?
If there is one thing the holidays are known for, it's food! As Americans, we typically start eating at Thanksgiving and don't stop until our new year's resolutions kick in and we all start watching out habits. Students can research and create visualizations on the food we consume. How many turkeys do we eat at thanksgiving? Is ham the most popular protein for Christmas dinner?
There are more ways to look at the data than there are data numbers on the foods themselves. To connect this to community and culture, students can examine ideas like food waste. They can engage in civil action to change policies of local restaurants and grocery retailers. While number crunching can seem like a bore, when students look at authentic data that paints a story of the amount of food we consume AND waste, they can connect to a bigger picture of their community and the people that live there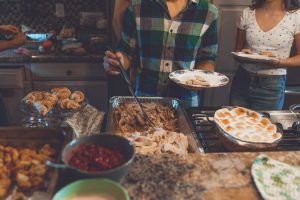 Hopefully these projects will help you and your students navigate the holiday season with thoughtful experiences and possibly life-changing exploration. If you have any further holiday STEM ideas, leave them in the comments below.