The changing of seasons is often a difficult part of the year. The first quarter is ending, the temperature is dropping, and frigid air is disrupting outside experiments. Not to mention, the whole school is in a full sprint toward winter break!
The changes from summer into fall and fall into winter seem to happen faster and faster each year. We can utilize these unique outdoor environments as opportunities to discuss key concepts in the STEM curriculum. In this post, we'll discuss how to embrace seasonal changes to improve the attitudes and learning inside the classroom. Hopefully, these winter STEM activity ideas will better help you to extend your student's learning outside of the classroom and connect their prior knowledge to seasonal concepts you will cover!
States of Matter in the Weather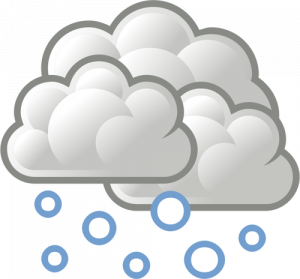 The changing of the seasons allows for a great opportunity to observe this key physics principle. Utilizing humidity, rain, and snow/ice, students will be able to identify how the season's changes impact the states of matter in an environment. With all the excitement surrounding snow and snow days, you can utilize temperature forecasts and weather information to have students predict in what state of matter precipitation would likely occur. Further student's understanding by discussing why snow doesn't always stick. (the ground temperature is warmer than the freezing point of water)
Animal Adaptations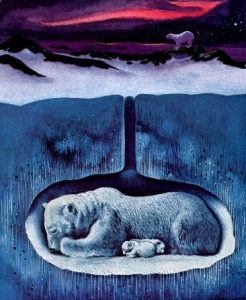 When the weather starts to get cold outside, the students will notice many changes in their environment and adapt by wearing heavier coats, gloves, hats, and scarves. As they may or may not know, animals are going through changes as well. For example, they hibernate, head south, or utilize evolutionary adaptations that took thousands to millions of years to develop. Use the change of seasons to observe some of these animal adaptations. Think of ways humans imitate animals to make them more comfortable in harsh conditions.
Engineering and Gift-Making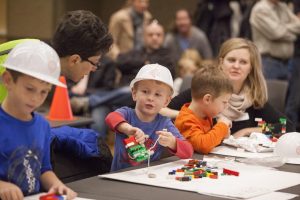 Not everyone celebrates the holidays, but everyone is familiar with a well-crafted gift. Today's gifts are becoming more and more technologically advanced from toys to computers to toys that are computers, so it's the perfect time to reaffirm the importance of engineering in my making our lives efficient and entertaining.
Use your students' prior knowledge to help them design and build their own toys that will fulfill their wildest dreams. Work with students through the engineering design process to create their product. This is also a great time to utilize relevant vocabulary to guide their ideas, blueprints, and prototypes. Take things a step further and have students create packaging! Create packaging that will not only fit but also protect their product while consuming as few resources as possible!
Embrace the Season
This one might be obvious but creating small differences and points of interest in your classroom that make STEM time enjoyable can have a huge impact on student attention and performance. Hanging some snowflakes, doctoring your worksheets with related winter characters, and peppering your classroom with winter-themed articles can connect students' knowledge from outside the classroom to the material delivered within it.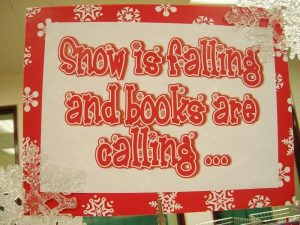 What are some ways you "winterize" your STEM classroom? Leave your suggestions in the comments below! As always, if you have any questions or suggestions about STEM, 3D printing, electronics, or engineering please leave a comment below or email me at VincePrints3D@gmail.com.