Another STEM activity favorite in my classroom, students conduct an experiment to create GIANT gummy bears with just water! This activity is ideal for grade levels 4-6.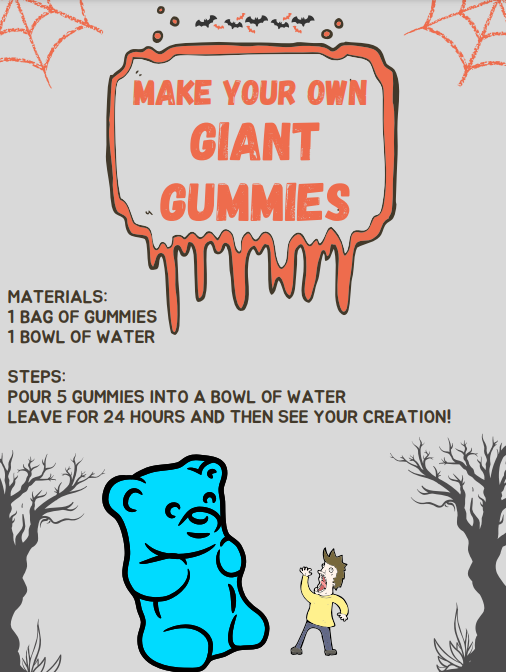 Materials:
1 Bag of Gummy Bears
1 Bowl of Water
Steps:
Pour 5 gummy bears into the bowl of water
Leave for 24 hours and see your creation!
Students can observe how the water affected the gummy bears, introducing the concept of osmosis.