This has been the most adventurous year yet in education (and that is saying it lightly). All educators have basically reinvented the wheel without any time at all, and this has never happened before in our history. Educators have learned how to bend and modify in a moment's notice and shown to everyone just how vital we are.
Adapt and Change to Technology
My biggest educational resolution for 2021 is to continue to adapt and change with whatever the educational world throws at me. I have learned this year that I am resilient and if as educators we survive this, we can survive anything! I want to grow my digital presence and find new ways to reach out to my students virtually. One thing that I have learned with online learning is that the students are very used to using their phone, and in many cases, more used to phones and technology than to pen and paper. To be sure that my students are successful and engaged, I want to continue virtual projects even after online learning is over. Students are able to use tools better than even I can use them!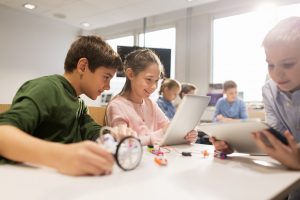 Students are online and that is where they spend most of their time. To reach the students where they are, we must also be online. While online learning might be ending (one day hopefully!), using the online tools will help not only engage our students but reach them where they are. We have spent so much time learning these skills that it would be a waste to let them just go away once we go back to normal.
Grow My Professional Learning Network
Another 2021 goal of mine is to grow my professional learning network with more STEM educators. Your PLN may be where you connect with people on social media. There are so many amazing educators on Instagram and Twitter that I want to connect with to learn from. You can observe what they are doing in their classrooms on your own device during your own time. I have learned greatly from educators on social media and I want to push my focus for growing a STEM-specific PLN in 2021.
Another great professional learning network to consider is STEM Universe. Browse the latest STEM resources and activity videos uploaded by members like you. Join our growing professional learning network today!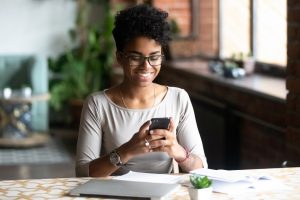 Continue to Amaze
The biggest thing that I am looking forward to in education in 2021 is to see how all educators continue to amaze me with what they are doing! It has been a year of change and if what I have seen since March is any indication of how amazing educators are, then education is in good hands.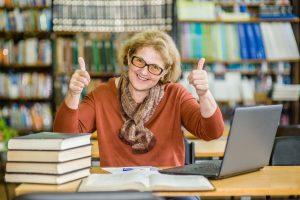 To all educators and students out there, I am so amazed and proud of you of what we have accomplished since March. We have shown society just how amazing and vital we are. We are resilient! Here is to a (hopefully) easier 2021!
See last years resolutions: 
3 New Year's Resolutions for your Classroom