Building blocks are a fun and easy way to incorporate critical thinking and engineering skills into your classroom. Download these summer-themed activity sheets, best for Pre-K through 4th grade students, and challenge your students to create each object or scenario.
Once your students have some experience, put their building skills to the test with this building block boat activity! Designed for students Kindergarten through 6th grade.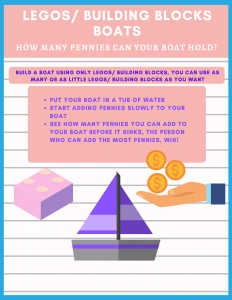 If you're looking to add building blocks to your classroom, the BrickLAB STEM Foundations Set has everything you need including Engineering, Math, Communications, and Physics activity books!