My students regularly inform me that KEVA Planks are "fun" and "educational"—and I must agree! KEVA Planks have always been popular among students in my library, but until recently I hadn't experimented with them myself. I was fortunate enough to have a set donated to my library by a parent. Since I did not physically purchase them, I hadn't done much research about them. After so many students flocked to them over and over again, I decided to learn more about the product and promptly fell in love.
Building Engineering Skills
Building is an essential part of learning and often overlooked in the classroom because of state and national standards. To address this, I have found these to be an important aspect of my makerspace. When students are creating, designing, and building with KEVA Planks, they are learning from their mistakes and developing engineering skills. When students learn and grow from failure, its stigma is reduced and confidence takes its place. Students are learning essential parts of the problem-solving process when they are in a safe place to build and address their failures as roadblocks that they can overcome.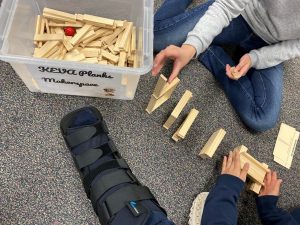 Spatial Awareness
These simple planks also help students improve their spatial awareness through creativity and design. When students build structures piece by piece, they learn about size, location, shape, and distance. Additionally, they develop reading and writing skills by working different areas of their brain. While they might look like a toy for simple entertainment, it is also a valuable vehicle for building lifelong skills and preparing students for a future in STEM!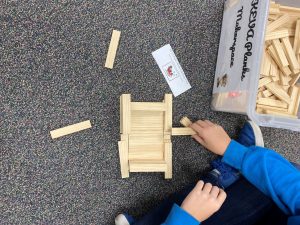 KEVA Plank Challenges
I created a "KEVA Planks Makerspace" tub in the library with everything students need to use these building blocks. Inside, I have the KEVA Planks, a red ball that comes with the kit, and challenge cards.
You can download both sets of my challenge cards for free at STEM Universe: the STEM KEVA Planks challenge cards and the Winter KEVA Planks challenge cards.
I keep these cards inside the tub so students always have guided objectives to follow when they are designing and building their own creation. About half of my students use the challenge cards. The other half design and create entirely from their own imaginations. However, I have noticed that students who use the challenge cards end up blending the written challenge with their own creative thinking.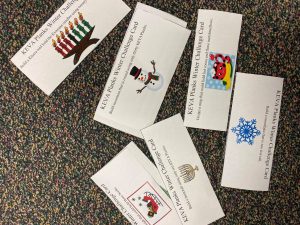 KEVA Planks are a product that both my students and I love. They help build lifelong skills and take away the idea of failure for students all while they build.