For the first time since the pandemic started, it is reasonable to look ahead toward its end. We aren't there yet, but the path toward the end has now been laid before us. Several companies have produced effective vaccines, and a study on reinfection by Oxford University shows that it's "highly unlikely" for those who have been infected to get the virus again for at least six months. This means that before too long we'll be able to start building up lasting immunity both in those who have avoided the virus and in those who have already had it.
But even if these developments progress as expected, we won't be able to flip a switch back to ordinary life — particularly in classrooms. Education has been disrupted in a major way and may continue to look different even in a post-COVID world. Schools that have embraced new technology for remote learning may continue to make use of it; teachers and administrators will need to have plans for handling small COVID outbreaks (or other viral outbreaks!) just in case; and in a more general sense, educators may need to operate with a renewed focus on adaptability.
These are complex considerations. There are some ways that teachers can begin to prepare for education in a post-COVID world.
Gain Familiarity with Remote Learning Tools
Familiarity with remote learning tools and resources is something that has been covered helpfully in Savannah Lodge-Scharff's series on "Online Learning During COVID-19" — and largely concerns subjects we specifically associate with pandemic learning. For instance, the series discusses using online STEM tools, finding apps that can help with stress and mental health, and using a variety of programs to develop lessons formated specifically for distance learning.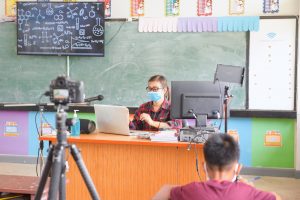 All of these are ideas that have become relevant because teachers and students are trying to work through lessons apart from each other. But I'd contend that teachers should continue to work on familiarizing themselves with these tools and resources even in a post-COVID world. We don't know yet how normal schools will be, whether there might continue to be a partial remote learning component, or if there might be future shutdowns due to small outbreaks. These tools ultimately help teachers to be prepared and adaptable for whatever may come.
Explore Studies in Education Leaders
hip
It's a lot to ask for teachers to further educate themselves — I know. At the same time though, we have seldom if ever seen the very landscape of education change like it's changed in 2020, and this can actually result in opportunities for teachers to pursue leadership roles in shaping the future of their classrooms and school systems.
In Maryville University's explanation of its online doctorate in education, it is stated that studying education leadership can help you to "adapt to emerging technology and modern faculty-administration dynamics," as well as develop expertise to apply in real-world situations. In other words, I would suggest that studying education leadership, rather than just education itself, can specifically prepare teachers to be adaptable and to take active roles in shaping efficient and effective post-COVID education.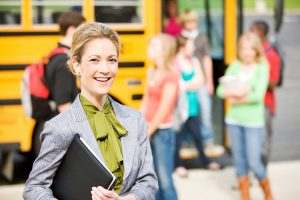 Now, to actually pursue a degree in education leadership is a big ask for a practicing teacher. But it is something that can be done online these days, and it ultimately may be one of the most effective ways to start preparing for a new era of education.
Prepare for Social-Emotional Challenges
Lastly — but maybe most importantly — teachers should also start preparing in whatever ways they can for the social and emotional challenges that will come with even a partial return to classrooms. Even back in the spring, NPR quoted numerous prominent pediatricians suggesting that emotional and mental development were being overlooked in the scramble to adjust education. And many would suggest that the problem still hasn't been solved.
This means that teachers need to be prepared to meet unusual stresses and social difficulties in their students. There isn't a universal way to manage such problems, but even going into post-COVID educational environments with the expectation of meeting them is a start.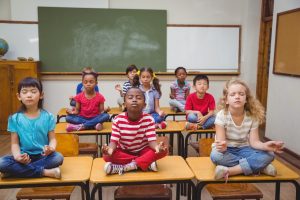 A post-COVID world will be a wonderful relief to us all in countless ways. I certainly don't want to give the impression that it will be more difficult than what we've all been going through already. But education will still need to be navigated carefully in any return to normal, and teachers who prepare in these areas will be well equipped to help their students do as well as they possibly can!