Fall is always such a magical time of the year with the seasons changing, and all the excitement that fall brings. This season is the perfect time to see science change around us and there is a lot to discuss in those changes. I love having special STEM fall activities to get everyone excited about science this time of year. These are a few of my favorite STEAM fall activities that I know my students love so I bet yours will too!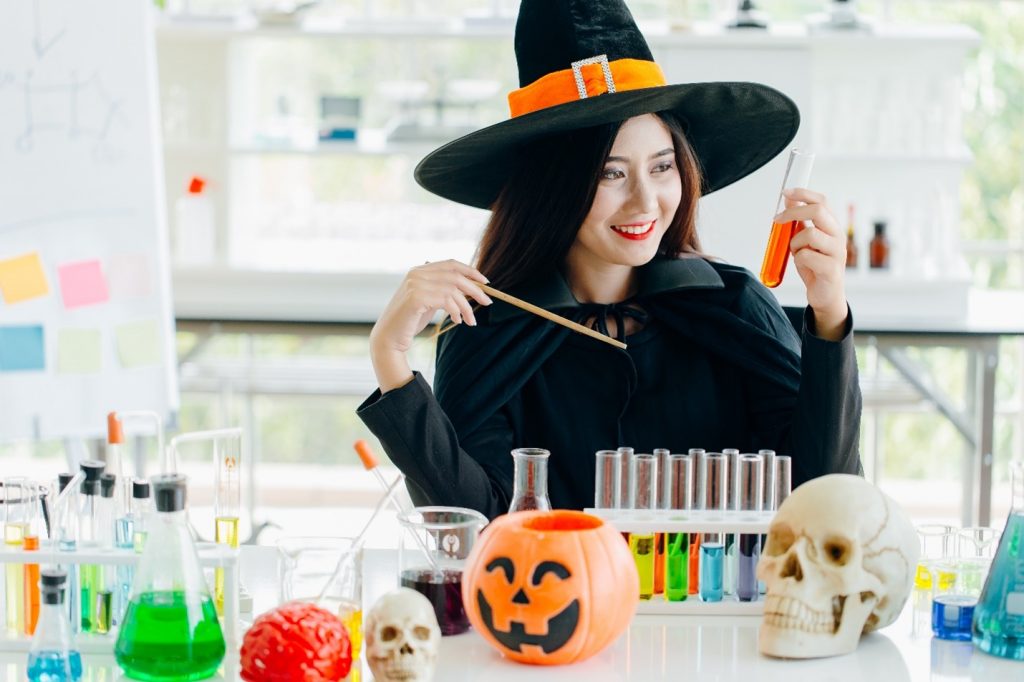 Three Candy Experiments
With Halloween, there is always an abundance of candy to go around making candy an easy resource to implement into science experiments or STEM challenges in the classroom. After Halloween each year, I always ask staff members to bring any unwanted candy to me. I know personally that my children always have an insane amount of candy from Halloween (way too much for them to eat!), so I always sneak some and bring it to school for these challenges and experiments. I have three experiments/stem challenges that I use with leftover Halloween candy every year that are super simple to do but also really fun.
Dissolving Candy Experiment
I love to bring in various liquids and various candies to have the students make guesses about which candy would dissolve faster in different liquids. I pour milk, soda, water, and orange juice into their own beakers and let students hypothesize which candy they think will dissolve the fastest in which liquid. This is always a winner with the students! View the dissolving candy experiment here!
Giant Gummy Bears
This is always a fun experiment to show how gummy bears expand in water but also teaches measuring. Students put gummy bears in water and then measure the size of the gummy bears at the start, after 1 hour, 3 hours, 9 hours, and then the 12-hour mark. Students love to see how much the gummy bears grow. View the giant gummy bear activity here!
Candy Tower Challenge
This is a really easy STEM challenge that you can do with any candy that you have. View the candy tower challenge here! I give students 5-9 pieces of candy and challenge them to build the strongest and tallest tower using just the candy. This is a great way to explore the Engineering Design Process.
At-Home Experiments with Video Editing
I enjoy teaching students how to use video editing and recording software because it connects back to their interests in social media. Teaching media production is also a great skill for students because it can easily be transferred to any other class for presentations.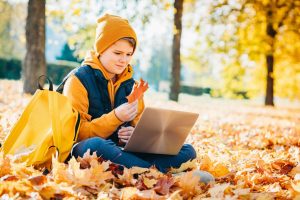 For a fall tie-in, I give students a prompt to follow that is related to the season. For example, students can show the decay of a pumpkin by recording 3 seconds of a pumpkin each day, the color changing of the leaves by recording 3 seconds of trees each day or reenacting a scene from a fall movie or show. Students can practice their technology skills by being as creative as they choose, making this a great STEAM activity.
One of my favorite things to do for this is once everyone turns in their videos, we have a movie day and watch everyone's videos, and have popcorn. This gives students a chance to shine and show off their work. 
3D Pumpkin Design Contest
Each year, I have a 3D pumpkin design contest for students. To be successful in this challenge, I give students the following guidelines.
The pumpkin:
must be printed using the 3D printer in the library
has to be under a specific size (this will depend on your 3D printer)
must be designed by themselves (not sourced online)
The great thing about the 3D pumpkins is that it creates great fall decor and allows students to be as creative as they want!
For more fall or Halloween STEAM ideas, check out these resources on our blog!