The products featured here are implemented in most STEM classrooms or makerspaces. These, and many more, showcase an opportunity to learn about some STEM Role Models and STEM Influencers through products that might impress them today!
Rube Goldberg machines are created to complete a simple task in the most intricate way. Rube Goldberg machines allow for creativity, problem-solving and STEM topics like cause & effect, hypothesizing, engineering, and compound machines.
Who is Rube Goldberg: Goldberg was known as the "man behind behind the machine". As a Pulitzer Prize winning cartoonist Goldberg was know most for his classic inventions illustrated through paper and pencil. Armed with an engineering degree from Berkley he went on to work for Hearst Publications where he produced an estimated 50,000 cartoons. Mr. Goldberg is currently the only person in Merriam Webster who's name is now an adjective.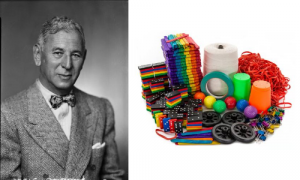 Bloxels allow students imagination to come to life through creativity and coding. With Bloxels students create characters, background, and accessories bit-by-bit and using an app, bring them to life! This is a great way to introduce coding, STEAM and game design.
Who is Susan Kare: While Kare wasn't a game designer, she is an iconographer. She is known best for creating icons like the "save" for the original Macintosh. She is great inspiration for students as they create their Bloxel creations because her pixelated design is iconic.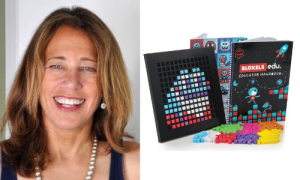 The SlingStudy Slingshot lets students explore consistency, accuracy, force, trajectory and motion. This is also an easy way to get students outside this school year! The great thing about this slingshot is that it can be exciting for any age and can be used for many uses and lessons.
Who Is Sir Isaac Newton: A man who need no introduction, Newton is known as the discoverer of force and motion. He was a physicist and mathmatician who is credited for building the concepts of modern physics. As an inventor and physicist, Newton solidified his namesake laws, or Newtons Laws and the Theory of Gravity, both of which can be exemplified through the slingshot.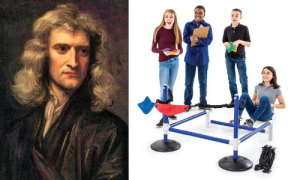 When you equip students with the opportunity to experience 3D printing you are making them creators as opposed to consumers. 3D printing is also a great way to engage students who may be reluctant; 3D printing can seem almost "magical". This also allows students to actually get their hands on some of their creations.
Who is Chuck Hull: Known as "The Father of 3D Printing" Hull patented stereolithography in 1986. Today 3D printing is used in fields like aerospace, surgery, cooking/baking, the car industry and now the classroom! When Hull invented 3D printing he told his wife it would take 30 years for it to get off the ground, and he was right.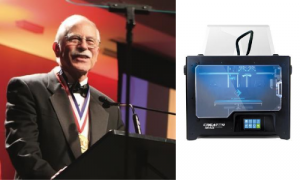 These geometric blocks make math, engineering and physics basics fun! Perfect for early learners the Pattern 3D Play Set includes challenge cards to test students ability to problem solve and come up with unique solutions.
Who is Alexey Pajitnov: Pajitnov is a video game designer who most-notably created the classic Tetris. He was inspired in 1984 by a board game that featured 5 wooden shapes – much like the Pattern 3D Play Set! Funny enough Pajitnov has said though he created the game, he has not mastered it, instead he considers himself an "advanced amateur".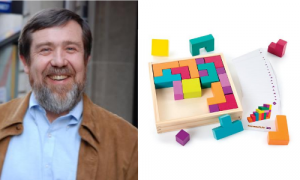 Whether you have these items in your classroom, use this as inspiration to connect your activities and the product you use with a STEM role model. Try it out and see how your students respond to real-life STEM success stories.
Prepare for Back-To-School: