Many educators have set up their makerspace for the year. Every school year, I grow excited about what the new year will hold. I also create big plans for my students and my library. This school year will be my fifth school year having a STEM makerspace. The best thing that I have learned to be successful is to re-evaluate your makerspace every year. Each year holds something new and different; just look at these past two years and all the changes that have occurred! Each year, I have four essential questions that I ask myself as I plan for the upcoming year. I encourage everyone that has a makerspace to use as a guide when building their makerspace for the new school year.
1. What would your students enjoy?
These essential questions are, in my opinion, the most important questions that educators need to ask themselves every year while they are planning anything. If you want your STEM makerspace to be successful, you must have student buy-in and the biggest way to do that is to have items that students enjoy and engage with. At the end of every school year, I survey my students to see what they liked best in the makerspace and what they would want more of. I also survey the students to find an item in the makerspace that they didn't enjoy and something they would like to see that we currently do not have. You want to create a space that the students love and feel comfortable being creative. The best way to set up a space for your students is to create one for them!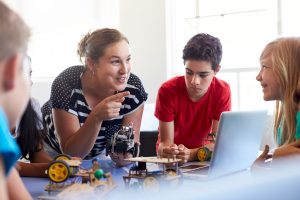 At the end of the year, I also meet with the teachers to see what areas students need to most improve in with STEM. When meeting with the teachers, I can combine what students are requesting with what they need to grow while having fun.
2. Are there current STEM resources you can use?
Many campuses have a STEM program and/or resources on their campus that are being utilized. A big way to support these programs and help grow the makerspace is by building off of their program. Not only would you be supporting and collaborating with other STEM programs, but you have students more interested in your makerspace if it is similar to what they are learning elsewhere. Collaborating with other STEM programs is a great way to help students make connections and make the most out of their STEM experience.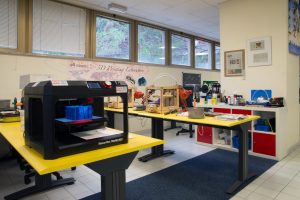 3. What space would you use?
So many years I have looked at the space where I hold my makerspace and wonder if I could move it to a different spot for either more space or better access. I am always looking for ways to improve and learn from my makerspace so my physical space is important to evaluate every year. Check out your area and see if you think there is a better spot for your makerspace. This is also a great time to determine if your current space needs rearranging.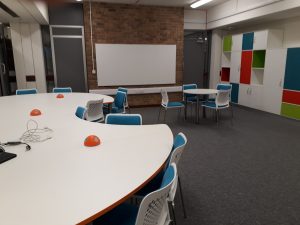 4. What is your budget?
The biggest thing that always impacts my makerspace is my budget. Some makerspace items may need to have more parts added and I may want to add an expensive item to the makerspace so every year, I have to plan to account for everything in my budget. If I see that I will need more money, I look at grants in my area that I could apply for so I could help with funding.
Federal funding is also available to your district. Here are 5 questions to ask to secure federal relief funding for your makerspace!
Interested in building your dream makerspace? Check out these free makerspace tools!