More federal relief funding has been provided to help schools safely reopen and mitigate learning loss. If you're planning to talk to your administrator about purchasing items for your STEM classroom or makerspace it's best to come prepared.  
Here are 5 questions to ask yourself  before starting a conversation with your administrator.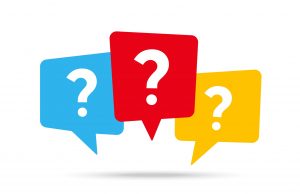 1. Do I need to apply for  federal relief  funding?
This differs for each state and district. For more information, you should check your State's Department of Education website. In most cases, teachers will not need to apply but your LEA or district leader might need to submit a proposal for what the funds will be used for.  
2. Are there resources to help me understand the funding?
This article breaks down the different federal relief funding that has passed. Try to stay up to date with the funding because the timeline for allocations and spending can differ for each state and district.   
3. How do I present the need 
for STEM?
One way to do this is to help your administrator tie the knot between STEM education or makerspaces and the uses outlined in the funding bills. Our toolkit is a free resource full of information on how to approach the topic of STEM and advocate for implementing a makerspace with your administration. 
4. How will you implement 
a makerspace
 into the classroom?
First, you'll need to envision and plan your space, including how you will manage it. After you have a plan, you'll be ready to bring it to your administrator. Here are a few additional resources to help you get started:  
A great way to mitigate learning loss in a sanitary way is to create a mobile cart makerspace! 
5. What is your budget?
Before your admin asks how much this is going to cost, tell them how much money you will need for your space. But first, you will need to determine how much money your district is receiving to ensure you're asking for a reasonable amount. Use the funding allocation tool from our friends at Gopher to see what your district is receiving. Their tool was created using public information for districts that have already received their funding. It will continuously be updated, so be sure to keep checking back!  Next, you will want to start building your product list based on your budget.  
As you think about these questions to yourself, prepare to answer them as you contact admin, other teachers, and state representatives. If you are unsure of where to go for more information, check out our blog on 3 People to ask about federal funding.