Through the Federal Education Stabilization Fund, $279 billion became available to schools to help mitigate the impact of COVID-19. Within that, $30 billion was specifically allocated for summer school, after-school, and other enrichment programs. Here are three ways to use federal funds to address learning loss during summer learning opportunities.
Get Students Supplies
Since students have been social distancing for so long, there has been learning loss in all topic areas, but especially in STEM where most of the learning is done through hands-on work. When we reduced interaction with materials, we also reduced students' exposure to real-world applications of STEM education. This summer, give each student their own supplies! They can still engage in hands-on and inquiry-based learning, but in a safe and portable way should your summer program unexpectedly move remote. My STEM Supplies Packs come in several different topic areas and give students an individual kit for wherever STEM learning is happening this summer. You can also request a custom kit if these packs don't have the topic areas you're looking for.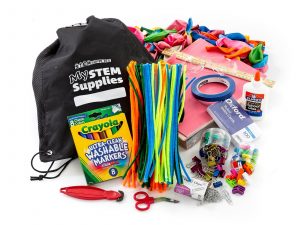 Set Up Professional Development
Federal relief money can be used on professional development opportunities. Summer is a great time to equip educators with the tools they need for an upcoming school year. As teachers have been in and out of the classroom for the last year, they may be looking for opportunities to expand their understanding of STEM education when hands-on learning resumes in the fall. Our Start to STEM Curriculum Program has an option to add professional development for teachers. You can purchase the equipment and curriculum manual for your students in the fall and add on the professional development for your teachers to do this summer. All of which is paid for as a way to address learning loss with federal funding!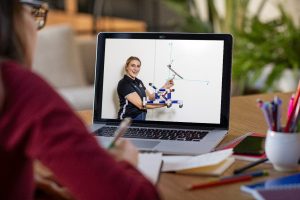 Get the most out of your summer programs this year with:
My STEM Supplies Individual STEM Packs