Case Study: ELO-P Funding for Afterschool STEM
Learn how STEM Supplies helped Saugus Union School District utilize ELO-P funding to expand their afterschool STEM programs!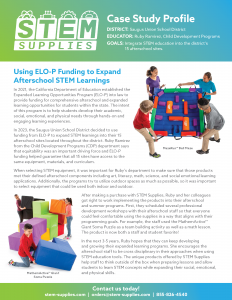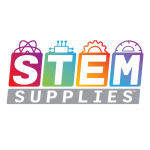 STEM Supplies is a one-stop shop for everything related to STEM education. In 2018, STEM Supplies entered the market with quality hands-on products to teach STEM/STEAM principles. For the last two years, STEM Supplies has additionally built up numerous free resources like this blog to help teachers on their STEM education journey. Our goal is to help educators connect their teaching practices to real-world applications in STEM fields while encouraging creativity, inquiry, collaboration, and inclusivity in the classroom.