The education system has taken many turns in just the past year and you are being tasked with balancing more than ever. To help, we compiled a list of resources that will transition with you regardless of the learning model you are teaching in. 
STEM Activity Blogs
Since the beginning of distance learning in March, we've seen a surge in STEM-oriented blogs to help teachers during these challenging times. One of our favorite STEM articles, "Simple STEM Activities To Do At Home" comes from our friend Hermann Samano. The article outlines the importance and benefits of STEM for young learners and gives you 10+ at-home activities that are easily shared with parents and students alike. 
Online Coding Software
 for Beginners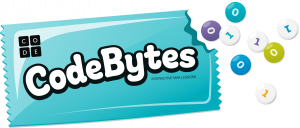 One of our favorite online coding software websites is Code.org. Their goal is to introduce coding to minority groups, young girls, and those who wouldn't have access to coding software otherwise. They are also funded by some of the greatest tech giants around like Google, Amazon, Microsoft and more.  
Code.org offers resources for teachers, students, and parents. There are easily digestible curriculum suggestions, one-hour coding tutorials, and games full of codable characters you students will be excited to learn from.  Also, don't forget about the Hour of Code during Computer Science Education Week from December 7-11. You can host your own Hour of Code event, whether your students are in the classroom or learning from home. 
Learning Management Systems
 (LMS) 
LMS's have long maintained their necessity in the classroom, however, they have had to adapt with the nationwide introduction to remote learning. Thankfully these management systems have grown along with the demands of the education system and there are many different options to accommodate your specific teaching style. Check out these resources to find LMS options:
3 Tech Tools For Your Classroom 
4 MORE Tech Tools for the Classroom
Teacher
 Groups
No matter the circumstances, teacher groups are always a great way to connect with those who are in the same position as you are. Groups are also a great way to connect with teachers in your specific grade, subject, or geographical location. Teacher groups on social media are also a great place to express concerns, opinions, and get advice.